---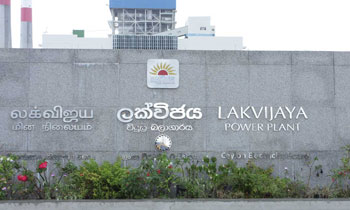 The Power and Renewable Energy Ministry is to refurbish the Lakvijaya Coal Power Plant (LCPP) for the first time since it was built in 2012, which the government hopes will put an end to the continuous power failures that occur when it breaks down.
Power and Renewable Energy Minister Ranjith Siyambalapitiya has received cabinet approval for the maintenance of the Turbine Auxiliary Unit 2 at the Lakvijaya Power Station.
The LCPP consists of 3 units of 300 MW capacity. The first of the turbines was commissioned in 2011 and the second in 2014. The second turbine consists of 15 major systems and each system has number of equipment that require under Level "B" Category maintenance. Since this is the first inspection for Level "B" maintenance of unit 2, highly expertise manpower was required to carry out this inspection. Maintenance work will be decided on after the analytical inspection of the turbine.
The original contractor for construction of these power plants was China Machinery Engineering Corporation (CMEC). The major equipment installed in the plant is from China. A Memorandum of Understanding for maintenance work has been signed between CMEC and the CEB. Accordingly, CMEC services should be obtained for maintenance of the Plant. This agreement is valid until September 2019. The required period for level "B" maintenance is 45 days.
The Technical Evaluation Committee and Standing Cabinet Appointed Procurement Committee (SCAPC) has been appointed to evaluate a quotation obtained for Expertise Man Power requirement for Level "B" maintenance of the Puttalam Coal Power Plant from original contractor CMEC by the Department of Public Finance. The quotation was called from CMEC for the above Level "B" maintenance through the SCAPC approved bid document.
As per the TEC, CMEC had quoted all required man hours of required expertise for all activities with the rates. Their bid indicated that they will complete all activities within 46 days including 7 days for turbine cooling. Bid price is USD 1,707,300.00 (equivalent to LKR 263,436,390.00). (Sandun A Jayasekera)