---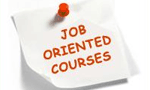 Twenty four (24) vocational subjects such as robotics that has demand in the job market would be introduced for students who fail at the G.C.E. Ordinary Level examinations, Education Minister Akila Viraj Kariyawasam said yesterday.
He said that the government wanted to grant a 13-year continuous education to all students and those who were disqualified for A/Ls need not give up their education after O/Ls.
"Courses will be like robotics, tourism, graphic designing and cookery," he said.
While speaking at an event in Kuliyapitiya, Minister Kariyawasam said around 120, 000 students, who annually fail O/Ls would be added to continue their higher education, not in the normal A/L stream but in the vocational education system.
Accordingly, students will be able to choose three or four of their preferred subjects.
"The students should be able to use the education they gather from the new courses for their career. Our aim is to prevent students this young from straying into anti-social activities," he said.
He went on to say that this kind of education methods were available in many countries such as the United States of America, Japan and Finland.
Recently, Prime Minister Ranil Wickremesinghe also said a new education policy would enable students to pursue higher education in the A/L classes even though they fail the O/L examination.
Meanwhile, he said that he had signed special circular banning school teachers from accepting gifts from students.
The minister had taken the decision following complaints received from parents, who claimed about trends, especially at State schools, to collect funds from parents, to distribute gifts among teachers.
Minister Kariyawasam said that when teachers were paid a considerable monthly salary, such practices should be terminated. (Piyumi Fonseka)