---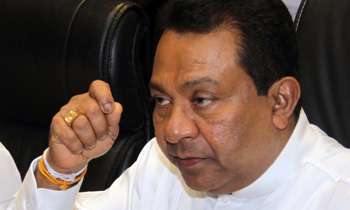 If the UNF-led political alliance follows proper Parliamentary procedures and Standing Orders when bringing in a no-confidence motion (NCM) against the government and Prime Minister Mahinda Rajapaksa, the government is ready to face it and defeat it, Chief Whip and Highways Minister S.B. Dissanayake said today.
He said the government would easily secure a minimum of 125 votes in Parliament to defeat the NCM.
Addressing the media at his office, the minister said the UNP-led alliance against the government could hand over the NCM to Speaker Karu Jayasuriya after Parliament met this afternoon and ask for an early date for the debate and vote.
"The NCM must remain in the Order Book for a minimum of five days. The party leaders must then decide a date for the debate and vote at the Business Committee meeting. Usually, an NCM can be given an early date for debate on the priority basis and we are ready to accept the outcome of the NCM if and when it is debated and voted. EPDP leader Douglas Devananda will bring three members to the government from the North. M.L.M. Hizbullah will bring another three. There will be three others joining the government from Mano Ganesan's and Palani Digambaram's parties. Arumugam Thondaman will bring five members to expand the government to 125. The UNP will be reduced to 65 and will fail to garner the magic number of 113 even with the support of the TNA, JVP, SLMC and ACMC. However, we are not ready to loosen the government from our grip. We will continue to rule the country. There will be selling and buying of members in days to come once again," he said. The minister said Speaker Jayasuriya acted arbitrarily on Wednesday and violated Parliamentary proceedings and Standing Orders. He said lawyers representing the government should have asked the Supreme Court for an injunction against the reconvening of Parliament until the final determination of the case and admitted it was a mistake on the part of the counsel of the government.
"The counsel arguing the case on behalf of the government will make a request to the Supreme Court for a bigger bench of five or seven judges or even more," he said. (Sandun A. Jayasekera)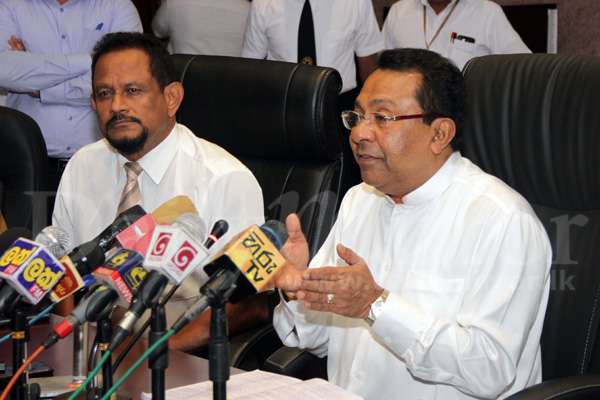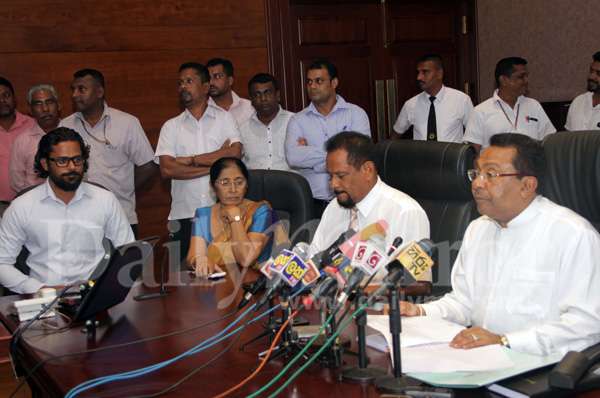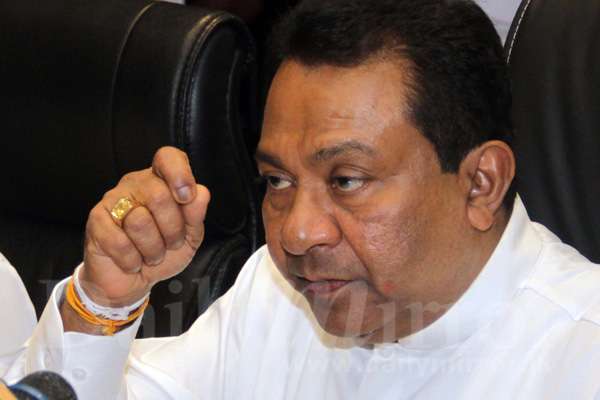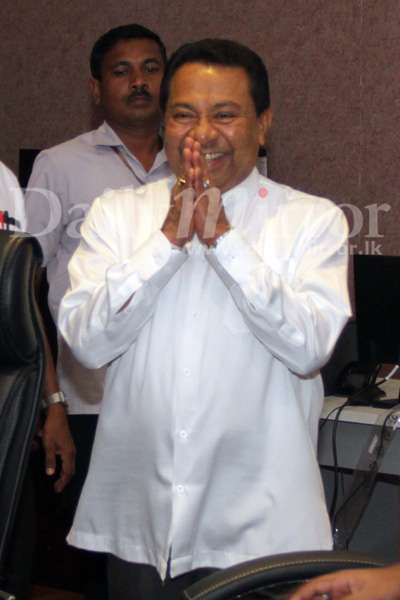 Pix by Pradeep Dilrukshana