---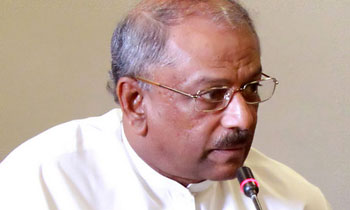 The Joint Opposition today charged that the government was committing several mistakes in the rules and regulations with regard to the elections, in an attempt of postponing elections.
JO Leader MP Dinesh Gunawardena told a news conference that the government was influencing on the democracy as well as the election procedure of the country even though they had come to power to serve the country with good-governance.
He also urged the government to hold the elections as per the Constitution.
"We have gone to the Supreme Court with regard to the draft of the 20th Amendment to the Constitution. The Supreme Court has decided that it is necessary to go for a referendum to get the amendment approved," he added.
He said however, the government had discreetly included thirty one amendments to the Act on increasing women representation in Parliament and added that such an anti-democratic procedure had never taken place in Parliament after the period of former president J. R. Jayawardene.
While viewing the JO's disappointment on Speaker Karu Jayasuriya, MP Gunawardena said the Speaker had not considered their issues even after raising them in Parliament.
"He had let the government's move of not holding elections as well. Parliament was suspended by him for three and half hours because there was not a two thirds majority to get this Act approved. I have never witnessed such a Speaker throughout the past years in Parliament. Do not make a mockery out of the democracy prevailing in the country," he added.
He said that only the Joint Opposition was standing by the people to protect democracy of the country. (Kalathma Jayawardhane)