---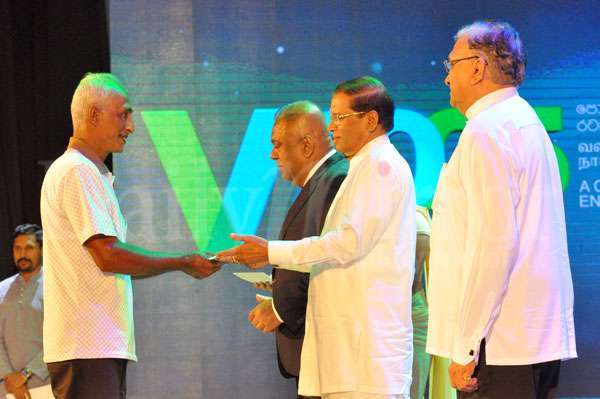 The 'Entrepreneurs Paradise Loan Scheme – Enterprise Sri Lanka' programme was launched by President Maithripala Sirisena and Prime Minister Ranil Wickremesinghe at the BMICH on Friday.
The programme was introduced under the 'Gamperaliya' Rural Development Project, from which aspiring entrepreneurs of all fields and sectors could obtain concessionary loans to kick start entrepreneurial ambitions.
Young graduates, poultry producers, registered journalists, school service vehicle owners, small scale farmers and entrepreneurs in agriculture, fisheries, livestock, floriculture and many other fields could apply for concessionary loans.
At the launch of the event, President Sirisena pointed out that for the success of this new programme, the coordination and inter-relation between all stake holders including the Finance Ministry, Enterprise Development, banks, all other relevant state establishments and the entrepreneur was extremely vital.
The Finance Ministry and the Public Enterprise and Kandy City Development Ministry launched the joint programme introducing 15 loan schemes selected from among 100 loan schemes.
At the ceremony, an entrepreneur received his cheque for the loan to the value of Rs.50 million given at 3.5% interest from President Sirisena in the presence of Ministers Mangala Samaraweera and Lakshman Kiriella.