---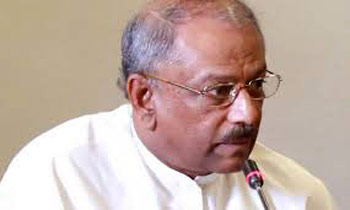 The joint opposition said the recent Cabinet reshuffle and the allocation of ministry subjects have not been carried out on a scientific basis despite the government's assurance to do so.
Joint opposition leader and MP, Dinesh Gunawardena told a news conference on Wednesday that the government had attempted to carry out the Cabinet reshuffle for past several months. The Finance Minister and the Foreign Affairs Minster exchanged portfolios," he said.
The MP said it was surprising to see the Mass Media Ministry brought under the Finance Minister.
"Making matters worse higher education and transportation have been put under a single ministry. There is a huge difference between these two sectors. While the Foreign Affairs Minister has been entrusted with the National Lotteries Board and the Development Lotteries Board, which should be under the purview of the Finance Minister. This is a disgrace to the country," he said and added that such combinations are unique to Sri Lanka.
"These reshuffles are of no use. They have not benefited the country but worsened the situation," he added. (Kalathma Jayawardhane)