---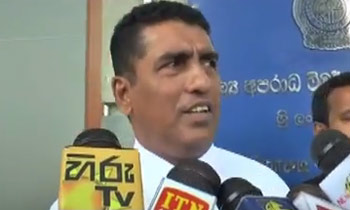 While accusing former President Mahinda Rajapaksa and his Cabinet for mega deals and corruption, former Minister Johnston Fernando said yesterday the government was engaged in daylight robbery.
Mr. Fernando made this comment to the media when he arrived at the Presidential Commission of Inquiry to Investigate and Inquire into Serious Acts of Fraud, Corruption and Abuse of Power, State Resources and Privileges (PRECIFAC), to give a statement over the misappropriation of government funds with regard to the development of the Polgolla Cooperative complex.
He said the country's economy, which was in good shape sometime ago, had now faced a grave crisis.
"The rupee is depreciating day by day. Unemployment is on the rise. This is a government of revenge taking," he said.
Further, Mr. Fernando pointed out that Prime Minister Ranil Wickremesinghe was planning to give super powers to his friend Malik Samarawickrama who was behind the transactions of State property, whereas the government came to power with the promise of scrapping the executive powers of the president.
He added that those who came forward against these malpractices were summoned to the CID, FCID and PRECIFAC for revenge.
Video by RM