---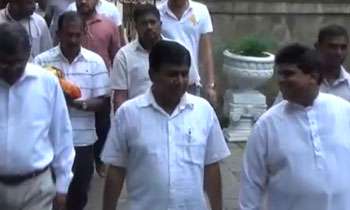 Higher Education and Cultural affairs Minister Wijeyadasa Rajapakshe said yesterday that a commission will be established for monitoring proper standard and formulation of criteria for all institutions which award degrees.
While joining an observation tour of historic 'Magul Maduwa' in Kandy, he also said that the University Grants Commission is assigned with the responsibility of finding out whether the quality of higher education is in conformity with required standard and criteria.
The state and the private institutions which awards degrees should be registered, under a new Act.
"A cabinet paper has been prepared to appoint a commission for standardization of higher education and I will present it to the cabinet this week. I expect to give a remedial solutions to about 990 medical undergraduates who had been embroiled for a long time in SAITM private medical college. I have made a certain amendments to the Act of Kotelawala Defense University, it was tabled in Parliament. As soon as it is passed, that problem will be solved. The responsibility of solving the SAITM problem and the understanding of its methodologies lie on the Government Medical Officers Association (GMOA). It is the doctors of this association who teach the medical students," he said. (Nadeeka Daya Bandara)