---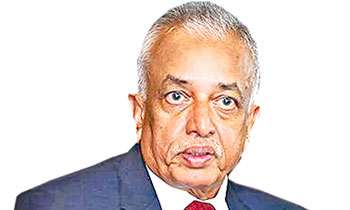 The government's target is to attract foreign direct investment (FDI) worth US $ 2.7 billion this year, Development Strategies and International Trade Minister Malik Samarawickama told Parliament yesterday.
He said the country has attracted foreign direct investments worth US $ 1.9 billion in 2017.
Minister said the Board of Investments (BOI) has already approved several projects that would help the government to meet the US $ 2.7 billion investment target.
The projects Samrawickrama mentioned included two liquefied natural gas (LNG) power plants and one offshore LNG platform."India and Japan will invest in these projects," he stressed.
The minister further said a cement factory will also come in.
Joint Opposition MP Dr. Ramesh Pathirana asked for a value breakdown of foreign direct investments that are expected to come into the country this year, but Samarawickrama said he cannot give them off hand.
Meanwhile, Samarawickrama dismissed allegations made by the Joint Opposition over the recently inked Sri Lanka-Singapore Free Trade Agreement.
He said the FTA has no provisions to allow Singapore to provide employment in Sri Lanka for expatiate of other countries other than Singaporeans. Also he said Singaporean nationals will be allowed to work in Sri Lanka only in the companies set up under the FTA.
"We have also included a clause in the FTA which provides provisions to review the agreement after one year, and I invite the trade chambers and others to show us the areas which we might have to change when the review is done," he added.(Yohan Perera and Ajith Siriwardene)