---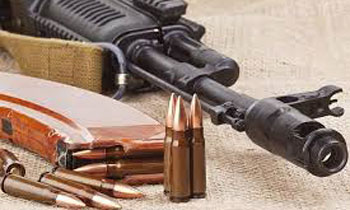 The government has decided to amend the Firearms Ordinance on account of the timely requirement and for security reasons.
Accordingly, the Firearms Ordinance No. 33 of 1916 (Chapter 182) as amended by Act No.22 of 1996 will be amended following on the recommendations made by a committee consisting of the Attorney General, the Legal Draftsman, the Government Analyst, representatives of the Police and the Armed Forces, chaired by the Additional Secretary of Civil Security.
This official committee has made observations through their report that new Sections were required to be included to suit the systematize and to formalize the usage of firearms so as to preserve law and order in the country:
To issue firearms for the protection of agricultural crops and other property and to revise the method which should be followed in using firearms.
To formalize the penalties and the method of charging fines stipulated in the Ordinance.
As charges and fines stipulated in the Firearms Ordinance are required to be revised on timely requirements, it is appropriate to make provisions for it to be done promptly and efficiently by way of Regulations made by the Minister.
New models of various firearms which are in used at present are not covered under the Firearms Ordinance.
Non evaluation of competency/capacity of possessing/ bearing a weapon for those who get permission/authority to use a weapon.
Inadequacy of stamp fees stipulated in the Fire arms Ordinance. The necessity of revising license fees for watcher permits.
Prohibition of issuing license for persons found guilty of an offence for using firearms, while in a state of intoxication.
Prohibition of using firearms in public places. Initiating legal action against persons who store and collect firearms.
Having recommended those amendments, the approval of the Cabinet has been granted to table the Amended Act in
Parliament. President Maithripala Sirisena had submitted the relevant Cabinet paper. (Sandun A Jayasekera)