---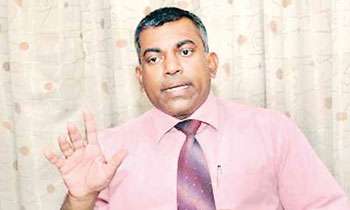 Sri Lanka has the golden opportunity of finding a new co-sponsor and going in for an alternative and interim UN resolution as the US has pulled out from the UNHRC, said Dr. Prathiba Mahanamahewa, former Commissioner of Human Rights Commission.
Commenting on the latest development, Dr. Mahanamahewa said the US-Sri Lanka sponsored 2015 resolution in a nutshell says that Sri Lankan forces committed war crimes and therefore, a hybrid court should be established to investigate charges.
"However, the US says the UNHRC is of no use and like a cesspool. The US also accused the council of being biased and not protecting human rights of a country. We can embark on this statement. The UN resolution was adopted with the consent of the co-sponsors. If one party leaves, the other cannot stand alone. The council must now find a sponsor to fill the vacancy. The Sri Lankan President says the country has won over the hearts of the West as well as the East. We have a golden opportunity to fill the vacancy, preferably with an Asian country, and go ahead for an alternative and an interim resolution," he told Daily Mirror.
He said there were a lot of other countries that support Sri Lanka like Pakistan, China, Vietnam, Qatar and other Middle Eastern countries.
"So you can pass a resolution co-sponsored by one of these countries in future with the assurance of how we are going to implement the resolution. For the last few years, we have not done anything to promote human rights. The things we did were not marketed properly. We have to market what we are doing," Dr. Mahanamahewa said.
Meanwhile, he criticized US Ambassador Atul Keshap for his statement that the US would help Sri Lanka fulfil UN commitments.
"The Trump's representative at UN made a very serious statement and left from the UNHRC. But US Ambassador is saying something different. He says they are helping Sri Lanka and the resolution is still in force. The ambassador is leaving Sri Lanka. UNHR Commissioner Zeid al-Hussein is also leaving now. We did a lot to please them but they are not concerned," he said. (Lahiru Pothmulla)