---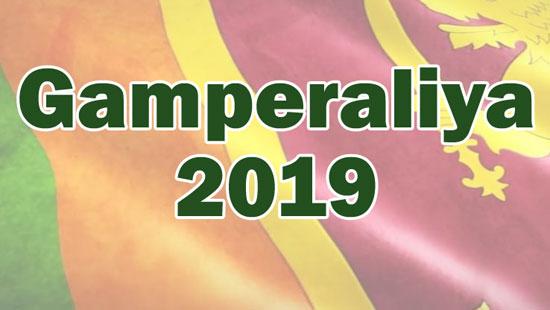 The government will make an additional allocation of Rs.10 billion to implement its Gamperaliya programme aimed at reviving the rural economy, National Policies Ministry Secretary V. Sivagnanasothy said yesterday.
He said this was in addition to the original amount of Rs.15 billion set aside for the purpose.
Mr. Sivagnanasothy said it was also identified as the Rapid Rural Development Programme (RRDP) that focuses on developing the agricultural sector by way of renovating tanks and linking rural and urban areas and market centres through rural roads.
He said the programme would also target the development of bridges and the implementation of water supply schemes and that every electorate would receive Rs.300 million on instructions of Prime Minister Ranil Wickremesinghe who is also the subject minister.
"The Gamperaliya Programme focuses on inclusive economic growth and development by bringing the underprivileged rural sector into the development mainstream and the concept is aligned to the Sustainable Development Goals (SDG) principle of 'Leaving No One Behind", Mr. Sivagnanasothy said.
He said the original allocation of Rs.15 billion had been distributed by February 18 among 117 electorates covering all districts in the country.
"The northern province has received an allocation of Rs.1,658 million for the five districts covering Jaffna, Kilinochchi, Mullaitivu, Vavuniya, and Mannar," Mr. Sivagnanasothy said. (Kelum Bandara)