---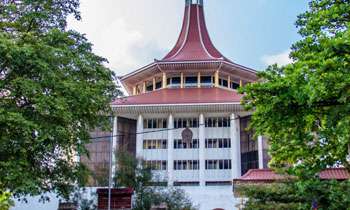 Joint Opposition (JO) MP Udaya Gammanpila today filed a petition in the Supreme Court seeking a determination that the 20th Amendment to the Constitution requires the approval of people at a referendum.
In his petition, MP Gammanpila said the 20A violates the articles 3, 4 and 32 (ii) of the Constitution.
The Janatha Vimukthi Peramuna (JVP) presented the draft bill on the 20th Amendment in Parliament.