---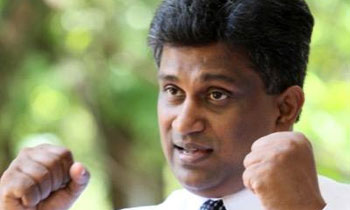 Sri Lanka had not agreed to any condition that would be unfavorable to people to gain GSP Plus, a Deputy Minister said yesterday.
" We have not agreed to grant federalism or to take away the status given to Buddhism in the Constitution and such things have not been presented as conditions," he said at a media briefing while highlighting that the conditions that had been put out by the EU were minor ones pertaining to Human Rights and preserving the rule of law.
The Deputy Minister said the fate of the GSP Plus status for Sri Lanka would be decided in two months' time when the European Parliament took up a resolution whether to grant it or not.
"We are confident that the European Parliament Members will approve it without any issue as all 28 member states of the European Union is in favour of granting GSP Plus status to Sri Lanka," he said.
Asked whether exit of the UK would dilute the benefit Sri Lanka could get out of GSP Plus status, the Deputy Minister said it would not, to a large extent.
"Around 36 percent of Sri Lanka's export was going to the Europe countries and the GSP Plus would help Sri Lanka to increase its exports," he added.
Referring to the stance take by the Sri Lanka Freedom Party (SLFP) that Executive Presidency should continue, Mr. Perera said United National Party (UNP) would not give up its effort to abolish it.
In such a situation he said talking of a UNP candidate for the 2020 Presidential election was not relevant and was too early.(Yohan Perera)
Video by Buddhi