---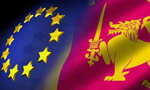 A four-member delegation from the European Parliament will be in Sri Lanka from October 31 to November 3 to check out the ground situation as a precursor for a successful GSP+ application, the Office of the European Union (EU) Delegation to Sri Lanka and the Maldives said.
The delegation will be arriving in Sri Lanka in the wake of the visit undertaken by Prime Minister Ranil Wickremesinghe to Brussels in Belgium.
He met the European Parliament's Foreign Affairs Committee to discuss matters including Sri Lanka's efforts to regain the GSP plus facility among other key issues.
In a statement, the EU delegation in Sri Lanka said the Members of the European Parliament (MEPs) would focus on the progress made on national reconciliation and explore methods of exploring how best to empower Sri Lankan women politically and economically.
The delegation will be led by Jean Lambert (Britain), Chair of the Delegation for Relations with Countries of South Asia, and include Sajjad Karim (Britain), Thomas Mann (Germany) and Ulrike Müller (Germany).
The team is scheduled to visit Colombo, Trincomalee and Batticaloa to meet government, local government, parliamentary and civil society representatives.
The MEPs will also visit European Union-supported projects in Trincomalee and Batticaloa.
The statement said the EU has nearly doubled its development assistance to Sri Lanka up to 2020 to €210 million (approximately Rs.34 billion), financing projects on the non-recurrence of conflict, as well as trade development and reducing poverty in Sri Lanka's poorest estate and rural areas.
The EU will also provide support under the Government's Peace-building Priority Plan. (Lahiru Pothmulla)