---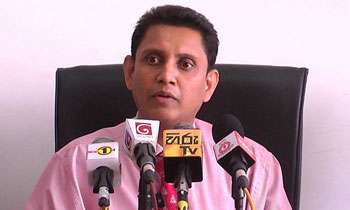 The Government Medical Officers' Association (GMOA) yesterday in a letter urged President Maithripala Sirisena to intervene in the unrest created among doctors in the Eastern Province due to what it called sluggish and arbitrary nature of the Eastern Province Governor.
GMOA Secretary Dr. Haritha Aluthge told a news conference that the health service in the Eastern Province had been disturbed due to the irresponsible actions of the Governor and some other politicians.
He said the governor had continuously avoided holding discussions with them and added that following the request they made to President Sirisena, the Governor had given a discussion for them.
"It was also a failure due to the arbitrary and threatening nature of the Governor who had left the meeting," he said.
"The land belong to a hospital in the area had been forcibly acquired by a group of politicians by threatening the Director of the Hospital. Several attacks have also been made on doctors in the area ," he alleged.
He said several Indian medical officers who had visited the country had conducted mobile clinics in the Eastern Province risking the lives of patients and added that due to these reasons the doctors in the province were in an unrest.
"The President should intervene in this matter in order to avoid further inconvenience," he said. (Kalathma Jayawardhane)