---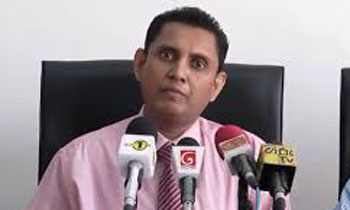 The entire Epidemiology Unit has been defunct due the Health Ministry's arbitrary appointment of a medical administrator to the post of Chief Epidemiologist, the Government Medical Officers' Association (GMOA) said yesterday.
GMOA said it strongly oppose the appointment of the medical administrator as the Chief Epidemiologist who does not have sufficient knowledge or experience to function in that position.
Former Chief Epidemiologist Dr. Paba Palihawadana was appointed as the Director of the Health Promotion Bureau.
She was said to be the most experienced and qualified Epidemiologist with 25 years of experience.
Accordingly medical administrator Dr. Dissanayake was appointed as the Chief Epidemiologist by the Health Ministry.
It was learned that the appointment had been made by ignoring Dr. Samitha Ginige the next in line for the position who was only second to Dr. Paba Palihawadana by experience.
It was revealed that Dr. Ginige had performed as Acting Chief Epidemiologist during Dr. Paba Palihawadana was out of the country.
Daily Mirror reliably learned that Dr Paba Palihawadana had filed a Fundamental Rights Petition in Supreme Court which is to be taken up in due course.
The employees of the Epidemiology Unit had launched a trade union action following the new appointment and it had disrupted smooth operation of the unit.
Meanwhile, GMOA Secretary Dr. Haritha Aluthge said that the entire country could experience the consequences of trade union action launched by the epidemiology unit.
Therefore, GMOA urged the health authorities to remove the medical administrator from the position immediately. (Thilanka Kanakarathna)
Video by Buddhi