---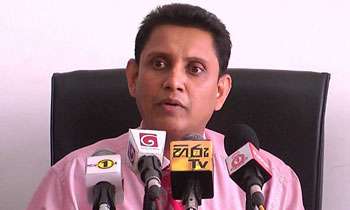 The GMOA today warned that it would do its best to prevent the enactment of proposed new Kotelawala Defence University Bill.
The proposed bill seeks to authorise the KDU to grant affiliation status to local, foreign and private higher education institutions.
GMOA Secretary Haritha Aluthge said the government was in a hurry to pass the Bill posing a threat to the entire higher education sector.
It was reported that the draft Bill is to be taken up at the Cabinet after the new year.
Dr. Aluthge said the GMOA Executive Committee had appointed a special committee headed by Dr. Chandana Darmaratne to study the Bill further.
Dr. Naveen de Zoysa said despite President Maithripala Sirisena's stance to abolish SAITM, the authorities were attempting to further aggravate the issue.
He said with the proposed Bill SAITM could be reborn and lead to more substandard institutions operating in the country.
Meanwhile, the Parents' Union of Medical Students (PUMS) also opposed the move to enact the proposed new KDU Bill.
PUMS spokesman Wasantha Alwis said the new Bill could be further aggravate the SAITM issue and further affect the education of medical students. (Thilanka Kanakarathna)