---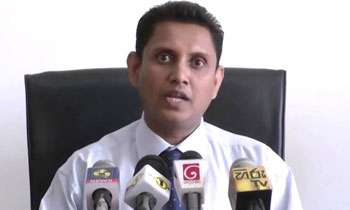 Government Medical Officers' Association (GMOA) today said that the Epidemiology Unit is inactive and had not taken sufficient measures to mitigate the spreading viral flu in Southern Province.
Addressing a press conference GMOA Secretary Dr. Haritha Aluthge said the units's inactiveness was due to appointing a person with lack of technical knowledge of the subject as Chief Epidemiologist.
He said though the suspicious Influenza flu wreck havoc in Southern Province the Epidemiology Unit had failed to issue a precautionary guideline.
Dr. Aluthge said false information had been widespread due to the inactiveness of the Epidemiology Unit which is the responsible authority to mitigate such situation.
GMOA request the Health Minister to appoint a responsible Epidemiology Unit spokesman in order to prevent false information and to create awareness of safety precautions.
"Although its a serious situation, the Epidemiology Unit yet seems to have following a silent policy over the matter. According to report so far 13 killed only in Galle and Matara districts. Earlier, Epidemiology Unit were capable of controlling such situation within a week, " he added.
Dr. Aluthge further said the Health Services Director-General and the Provincial Health Director were seen making contradictory statements of the disease stating it was a result of not having a centralized mechanism or institution to respond in a such situation.
GMOA request the public to avoid in sending their kids with viral symptoms to schools in order to control the virus spreading.
As the virus spreads through saliva and air, GMOA instructs to use a mask and wash hands properly to protect from the infection. (Thilanka Kanakarathna)