---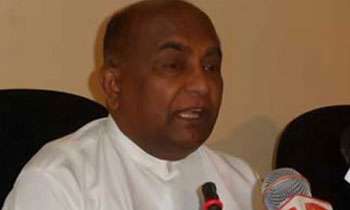 While claiming that the Yahapalana Government is a failure, the joint opposition today said the increase of fuel prices and other basic services were results of unsuccessful practices carried out by the government.
MP Mahinda Yapa Abeywardena told a news conference that the government was continuing against the will of the people and added that the country had now plunged into an anarchical state.
"As a result of this unsuccessful procedure, the prices of fuel and rates of electricity and water bills will be increased in near future by adding more burden on the people. Another result of this condition is the rising malnutrition ranking of Sri Lanka. The agriculture sector of the government is mostly devastated leaving innocent farmers helpless," he said.
While referring to the advertisement thanking people for paying taxes, MP Abeywardena said the government was in an attempt to loot people's money and they would continue it even in future.
Meanwhile, joint opposition member MP C. B. Rathnayake told the media that the supplementary estimate valued over Rs. 18 billion which was recently approved by the House was mostly for buying vehicles and added that the people had to pay taxes for them also. (Kalathma Jayawardhane)