---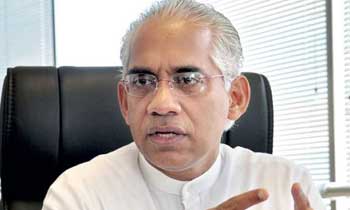 The Government was in the process of evolving fresh legislation to provide for reforming and restructuring the State institutions, a State Minister said yesterday.
State Minister of Finance Eran Wickramaratne told the Daily Mirror that the Government studied models for it available in the countries such as Malaysia and Singapore.
He said the Government was in the preliminary stage of drafting the new legislation titled 'Public Enterprise Bill'.
"It is not a matter linked with the upcoming budget. Some institutions will be considered for restructuring and the others for Public Private Partnership. The preliminary draft of the Bill is not yet complete. Once it is done, we will put it for discussion," he said.
Asked whether the State banks would be reformed, he said:
"The State banks are not a burden on the Treasury at the moment. They are, more or less, stand alone institutions."
There are around 250 public commercial enterprises in the country.
The State Minister said the State banks only faced the challenging of meeting the demand for capital.
"We have to augment their capital," he said. (Kelum Bandara)