---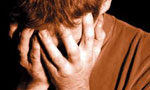 A Frenchman went on trial for paedophilia on Monday, confessing to abusing dozens of young boys in Sri Lanka, Tunisia and Egypt.
Thierry Darantiere's voice shook as he expressed "regrets which seem futile… to these young people I will never see again." The sheer number of his victims — 66 — makes the trial the biggest in France for sex crimes committed abroad.
Despite the magnitude of the sexual tourism industry, such hearings are rare, given of a lack of evidence and plaintiffs. Darantiere, 53, a former director of a Catholic retirement home, is charged with rape and sexual assault, corrupting minors, using under-age prostitutes, and recording and disseminating child pornography between 2002 and 2011. It was the FBI that first tracked him down, finding dozens of images on the Internet of him abusing young boys in 2011. French police arrested him the following year.
Investigators found thousands of photos and hundreds of videos on hard disks seized from Darantiere's home showing him with minors in Tunisia, Egypt and Sri Lanka. They counted 41 victims in Tunisia, 19 in Sri Lanka and six in Egypt. The boys ranged in age from six to 17. Darantiere told investigators he was "bisexual with paedophile tendencies", a "loner" and a "sick person who needs help". But he denied forcing the boys to commit sexual acts, saying he paid them with money and gifts. He also denied abusing any children under 13.
In court on Monday, Darantiere sobbed as he told of his upbringing in a devout Catholic family for which homosexuality was unthinkable. He said he had "never" had intimate relations with an adult in France but invented a wife and child as he took a job as the head of a retirement home in Pecq, west of Paris. While he had no homosexual relations in France, he said young boys solicited sex with him on his travels. "I said to myself, 'How can they talk about it like that?'" he testified. "I told myself, 'Hey, it's possible, you can do it overseas'." A psychiatric expert said the defendant did not accept that he was a paedophile. "Overseas there are no limits, while France is the place for a conformist existence." (vanguardngr)