---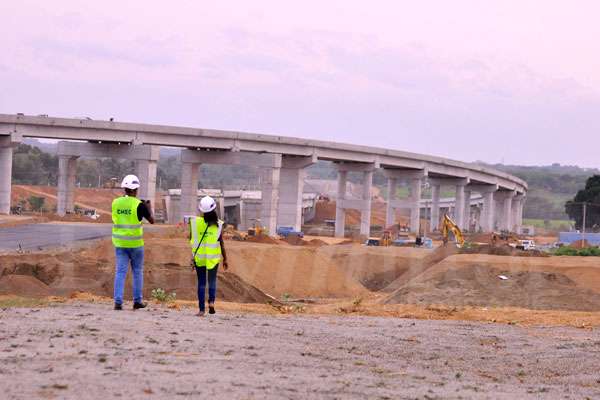 The fourth phase of the Southern Expressway (E01) project, which spans from Andarawewa to Hambantota via Mattala, would be vested in the public in the first quarter of 2019, an official of the construction company announced.
A.B.K. Abeydeera, the Project Director, said the construction of the 23-kilometre-long 4-lane expressway, which began construction on January 19, 2016, is on schedule to be completed in 36 months ending on January 19, 2019.
"More than 75 per cent of the construction work of the project has now been completed. This expressway connects the Hambantota Harbour and the Mattala Airport. We are hopeful that the fourth phase can be completed in the first quarter of 2019," he said.
The construction of the fourth phase is being carried out by China Harbour Engineering Corporation (CHEC), a subsidiary of the China Communications Construction (CCC). The Exim Bank of China has funded the project which cost Rs.52 billion. Around 800 employees including about 200 Chinese workers had been involved in the construction work but the number had since dropped as the project was nearing completion.
The uniqueness of the fourth phase is that it includes a massive elevated interchange at Andarawewa, a feature which is seen only at Kadawatha.
Mr. Abeydeera said the elevated sections, which are built on pillars, act as elephant corridors.
In total, 12 bridges and 71 culverts have been constructed in the fourth phase of the E01 extension.
The first phase of the E01 extension spans from Matara to Beliatta (30kms), the second phase from Beliatta to Wetiya (26kms) and the third phase from Wetiya to Andarawewa (15kms).
Mr. Abeydeera said the first three phases are scheduled to be completed by the end of 2019.
"All these phases need to be completed to connect the expressway from Colombo to Hambantota. The use of the expressway will reduce the transport duration from Colombo to Hambantota to three hours," he said. (By Lahiru Pothmulla)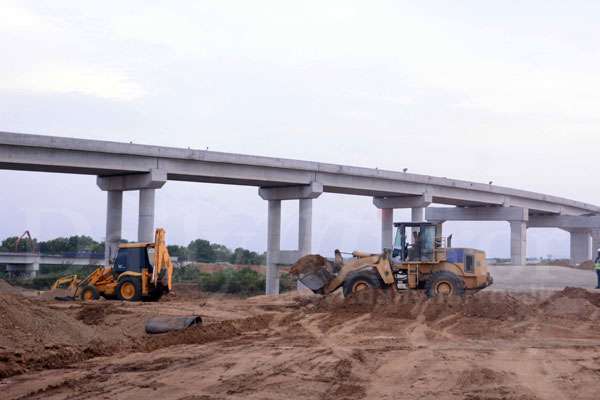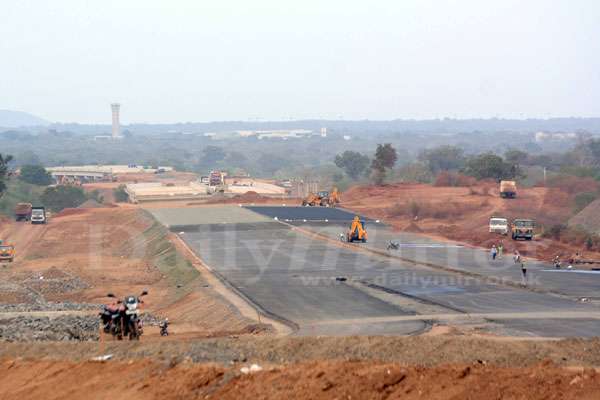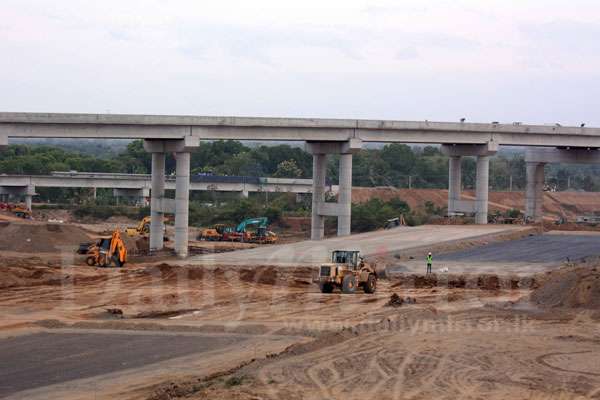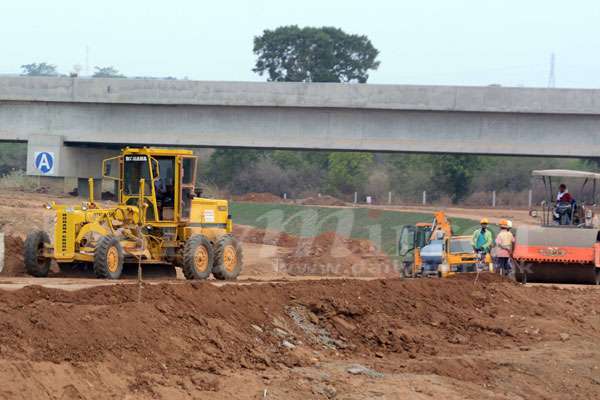 Pix by Pradeep Pathirana