---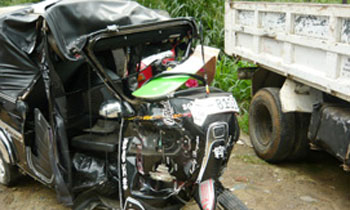 Four family members had been killed when the three wheeler they were traveling in, collided with a lorry at the Yatigalpottha Junction in Galewela this morning, the Police said.
They said victims-two male, a woman and a girl -were admitted to the Galewela and Dambulla Hospitals where they succumbed to injuries.
The driver of the lorry has been arrested by the Galewela Police.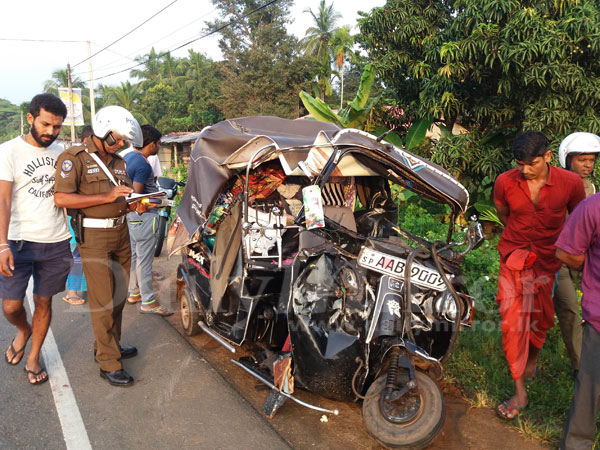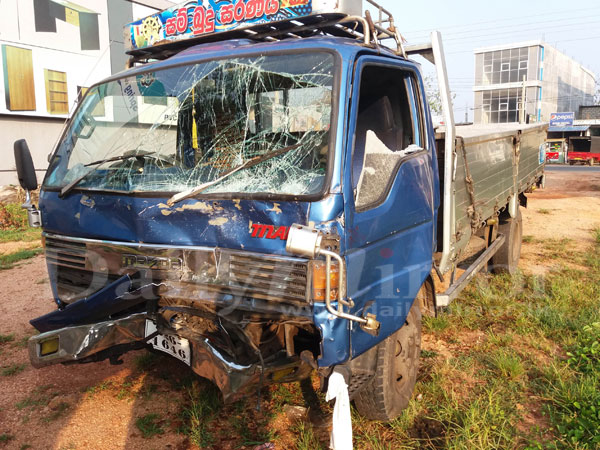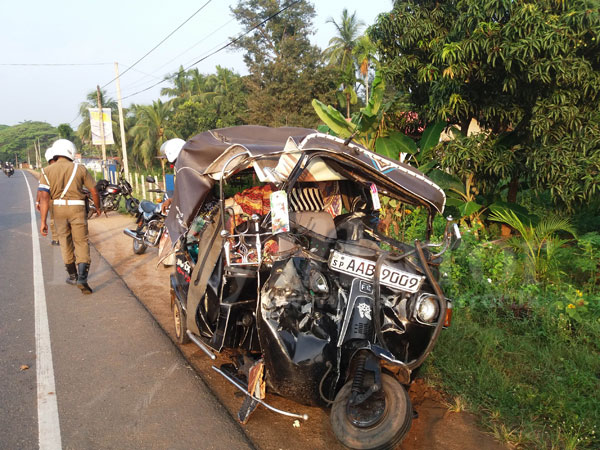 Pix by Mohamed Buharrudeen