---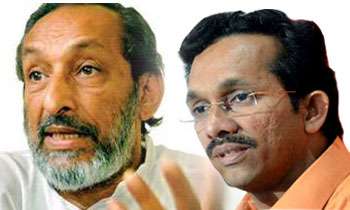 The UPFA and the JVP today asked what action had been taken against the politicians found guilty by Presidential Commissions in cases such as the Bond Scam, Batalanda and by the Special Presidential Commission on major financial crimes.
UPFA MP Vasudeva Nanayakkara, speaking during the debate on the Commission of Inquiry (Amendment) Bill in Parliament asked what action had been taken against Prime Minister Ranil Wickremesinghe against whom the Batalanda Commission had recommended certain action.
House Leader Lankshman Kiriella in his response said Mr. Wickremesinghe was in fact acquitted of all charges by the Batalanda Commission.
JVP MP Sunil Handunetti later asked whether the amendment had a retrospective effect so that legal action could be taken against those who had been found guilty by various presidential commissions. He said incumbent Opposition Leader Mahinda Rajapaksa and MP Keheliya Rambukwella were found guilty by the Presidential Commission on serious frauds. He also inquired whether those who are found guilty in the bond scam could be penalized under the legislation.
"This piece of legislation is of no use if it does not have a retrospective effect as it would not be possible to penalize those who have been found guilty by various commissions in the past," the MP said. (Yohan Perera and Ajith Siriwardana)