---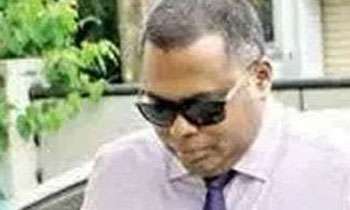 Former Terrorist Investigation Division (TID) DIG Kaushal Nalaka de Silva today failed to appear before the Criminal Investigation Department (CID) over the inquiry into the alleged assassination plot on President Maithripala Sirisena and former Defence Secretary Gotabaya Rajapaksa, CID sources said.
Therefore, the CID officials had sent summons via Cinnamon Gardens Police to Mr. Silva to re-appear on October 18.
According to sources, Mr. Nalaka de Silva had informed that he was unable to appear due to sudden illness of his child.
Mr. Silva was summoned before the CID yesterday at 9.00am to obtain a statement over an alleged assassination plot.
He is currently on compulsory leave following a directive made by Law and Order Minister Ranjith Madduma Bandara to prevent any obstruction to the ongoing investigations.(Tharindu Jayawardane)