---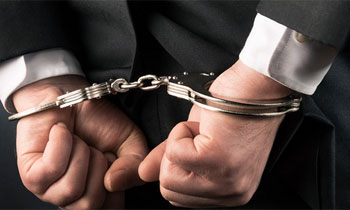 Former OIC of the Divulapitiya Police, IP Sumith Premakumara had been arrested by the CID in connection with the death of a suspect in detention at the Negombo Prison.
An investigation was launched after the 50-year-old prisoner at the Negombo Prisons died after being admitted to Hospital in October last year.
The OIC has been arrested on the charges that the prisoner had been assaulted, while he was detained by the Divulapitiya Police.
Earlier, the Police arrested the Acting Crimes OIC of the Divulapitiya Police, IP Saman Priyanka also over the death of the prisoner.