---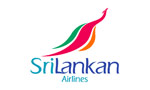 The Monday's delay of SriLankan flight UL132 from Trichy to Colombo was due to a hydraulic fluid leak from an engine driven hydraulic pump, SriLankan Airlines announced today.
Issuing a statement, SriLankan Airlines said the aircraft had to wait for a spare hydraulic pump from Colombo due to the unavailability of it in Trichy.
"The technical team at Trichy verified that it was a component failure and confirmed that the pump needed to be replaced before the next departure. Following the replacement of the pump and confirmation that the aircraft was fit for flight, the aircraft departed Trichy at 5:45 pm," the statement added.
SriLankan Airlines said that it regretted if there was any inconvenience to the passengers and added that delay was purely for their own safety.