---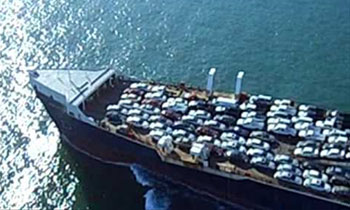 Two bodies of fishermen were recovered after multi-day fishing trawler crashed with a ship carrying cars in the seas off Dondra last night, the Navy said.
They said a Dvora vessel of the Navy had been deployed from the Galle Naval base to the location after the incident.
The Navy had rescued three fishermen onboard the trawler while search operations continue to locate two more fishermen who went missing following the crash.
According to the Navy, the fishing trawler had crashed with the ship while they were returning with a fishermen who had died while they were at sea.