---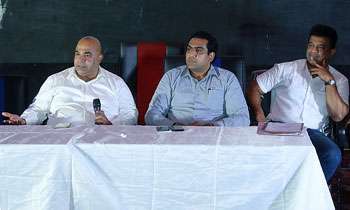 The film distributors were vehemently against the abrupt decision to take the distribution of local films under the purview of the National Film Corporation (NFC).
Prior to the decision, the distribution of films was handled by five agents, including the National Film Corporation, and four private companies such as EAP Films and Theaters [Pvt] Limited [EAP], Movie Producers and Importers [Pvt] Limited. (MPI), Cinema Entertainment [Pvt] Limited. (CEL) and Rithma Circuit (NFC).
Addressing a news briefing held yesterday in Colombo, renowned film producer Sunil T. Fernando said NFC's decision would further plunge the film industry into danger and added this was a huge blow to the film distributors.
"The film distributors are at a massive risk on account of this decision. The NFC did not consult us before they took the decision. We, as people who have passion towards Sri Lanka film industry, are strongly against this decision because the film industry would be destroyed by this stupid decision," Fernando opined.
"The NFC is currently at a colossal loss. It owes us in millions. At the same time, there are more than 80 films which are yet to be released. Against such backdrop, how could the NFC take the responsibility to distribute the films awaiting release?" Fernando asked.
Hence, he said they were ready to negotiate with the NFC and come to an effective decision that would not put the Sri Lanka film industry into danger. (Sheain Fernandopulle)