---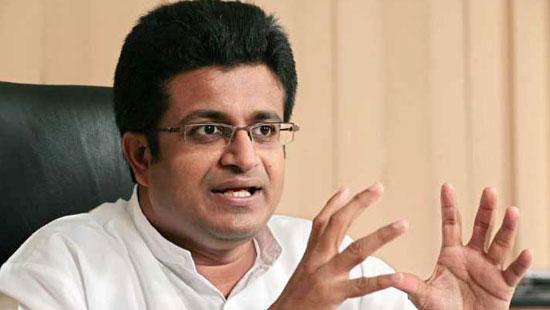 Figures of the government revenue stated in the Budget proposal 2019 are erroneous, Pivithuru Hela Urumaya (PHU) leader Udaya Gammanpila said today.
Addressing a news briefing he said some figures have been exaggerated with a motive of hiding government's actual economic picture.
"The Government had estimated in the budget that its revenue would be increased by 22% from 2018 (Rs.2,025 billion) to 2019 (Rs.2,464 billion). However, when considering the percentage change in government's income from 2017 to 2018, it has only been increased by 5%," Mr. Gammanpila said.
"At this backdrop, how could be the income increased by 22% in the year 2019 which is really harsh for the country in terms of loan repayments," the MP added.
He said the actual income that could be acquired by the government is Rs.2,100 billion. "However, by showing erroneous figures on the income, the government is trying to show that there is a little budget deficit whereas in reality, it is not so," he said.
According to the budget, the government can obtain Rs.2,079 billion as loans. However, in reality, they would have to obtain Rs.2,443 billion. Meanwhile, he said anyone with a half-a-brain would not support the 20th Amendment.
When asked about the party's stance on the 20th amendment, he said the joint opposition-affiliated parties unanimously came to consensus in 2018, that they would not support the 20th Amendment. "After that, we have not yet come to a common decision," he added. (Sheain Fernandopulle)
Video by RM