---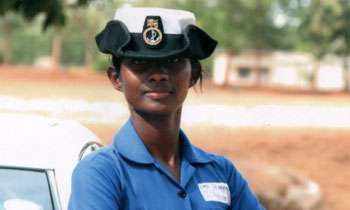 A 22-year-old female sailor had allegedly committed suicide at her house in Uragasmanhandiya claiming that she was being harassed by another female naval officer at the camp, the Police said.
The victim, Ayesha Sewwandi, who was attached to the SLNS Dakshina in Galle returned home from the camp on February six for the vacation and was to be report to duty on Sunday (17).
The Police recovered hanging body in her room on Friday evening.
The Police also found a letter in her room, which stated that she was harassed by a senior female officer and that she was under trauma and fear.
The victim's father was in the SL Army and her brother and sister also are serving in the military.
She also has a younger brother.
The relatives of the victim urged an independent inquiry into the incident.
The Uragasmanhandiya Police are investigating.(Hemantha de Silva)