---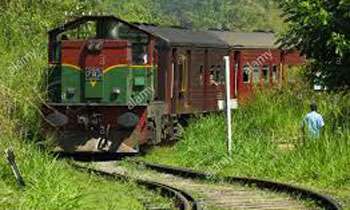 A 30-year-old man and his 8-month-old son were hit by an express train travelling from Kankasanthurei to Matara at Pallekotuwa in Wellawa.
Police said according to eyewitnesses, the man had jumped in front of the oncoming train while clinging to his infant on Sunday evening. They were identified as residents of Wellawa.
Meanwhile, Police said a 32-year old woman is alleged to have killed her 10-month old boy before committing suicide at Habarakada in Hiniduma today.
Police said according to the investigations, the woman a resident of Habarakada was suffering from a mental illness and might have killed her infant before committing suicide by hanging.