---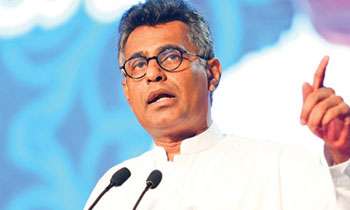 UNPers should accelerate their party reforms without allowing victory over the no-confidence motion against the Prime Minister to overwhelm them, Minister Champika Ranawaka said today.
He said it was an important the victory for the people rather than a victory in parliament.
The minister said at the Local Government election the UNP had only obtained 28 percent of the votes and this would reduce further if the United National Front (UNF) continued with the same strategy and face a similar fate to that of the SLFP.
The minister said to fulfil the people's mandate received at the 2015 presidential and general elections it was vital to remove all those involved in financial crimes and provide the space to the youth to take to politics.
He said the UNP needs to be radically reformed and the President and the Prime Minister should support the moves for change and pointed out that there could be a split in the SLPP following the defeat of the motion on April 4. (Thilanka Kanakarathna)