---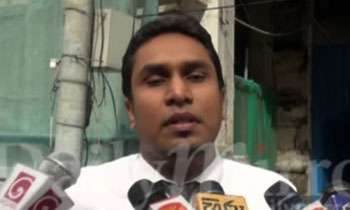 The Education Ministry today complained to the CID about reports circulating in the social media claiming that the ministry was preparing a Cabinet Paper to cut the monthly salary of teachers during school vacations.
Media Secretary Kalpa Gunaratne said the fake news was being deliberately spread by a politically-motivated group with the intention of tarnishing the image of the Education Minister.
"The teachers are highly concerned by this news which contains no truth whatsoever. That's why we thought of complaining to the CID," he said. "We got to know that some teachers' trade unions are preparing to launch a strike amid the ongoing A/L examination."
Mr Gunaratne said he hoped the CID would investigate this incident and arrest the mischief makers.
Meanwhile, Education Minister Akila Viraj Kariyawasam said if there was any possibility he would consider doubling teachers' salaries but unfortunately he had no authority to do so. (Sheain Fernandopulle)