---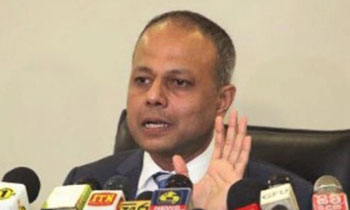 Law and Order Minister Sagala Ratnayake said yesterday the police and the government should take the responsibility for the recent incidents of inciting religious and racial disharmony because of their failure to take action against those involved in such incidents at the proper time.
He told Parliament that the situation had arisen because of the failure to take prompt action against the culprits who incited religious and racial disharmony irrespective of their status.
Responding to a question asked by JVP leader Anura Kumara Dissanayake, the minister said investigations were in progress to look into the incidents with regard to these incidents including the attacks on mosques.
He said he would inform Parliament in a few days about the progress made in the investigations. (Ajith Siriwardana)