---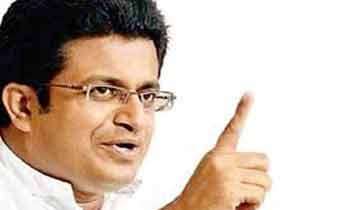 A Fundamental Rights (FR) petition would be filed in the Supreme Court if the fuel pricing formula was not disclosed, PHU Leader Udaya Gammanpila said today.
The MP said he requested for the formula from the Finance Ministry and it responded saying that revealing the formula could result in negative consequences to the economy of Sri Lanka.
He also said the government increases the prices of fuel in exorbitant amounts though the fuel prices in world market had only been increased slightly.
"Therefore, we have a right to know why we have to purchase fuel for enormous prices. If the pricing formula was not disclosed even after I make an appeal to the Appeals Board, I expect to file a Fundamental Rights petition in the Supreme Court," he told a news briefing.
He said there could be two reasons as to why the Finance Ministry is keeping the pricing formula as a secret. "One reason is that there is no such formula as mentioned and the other reason is whatever they have is unjustifiable formula," he said.
Meanwhile, he said that an impartial investigation on DIG Nalaka Silva cannot be expected as long as Pujitha Jayasundara remains as the IGP.
"Therefore, the government should take steps to remove him. In terms of Removal Officers (Procedure) Act No 5 of 2002, the IGP can be removed only by Parliament. There are several grounds for such removal. Corruption, partiality, abuse of power, misconduct and mental infirmity are among them. As witnessed by the entire nation, all of these grounds are applicable to him. Hence, the government should take immediate steps to bring a resolution to remove the IGP," he said. (Lahiru Pothmulla)
Video by D Ruwandi