---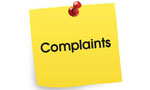 Out of over 325 complaints received by the much debated probing body Police Financial Crimes Investigation Division (FCID) since its inception in early 2015, about 60 completed cases have already been referred to the Attorney General for legal action, sources said.
From these cases referred to the Attorney General's Department, about 11 cases had been indicted in High Courts in Colombo and outstations, which are being heard at present.
According to FCID sources, seven politicians including top guns of the previous regime Basil Rajapaksa, Namal Rajapaksa, Yoshitha Rajapaksa, Johnston Fernando as well as Mohamed Muzammil of the National Freedom Front, Ananda Sarath Kumara Ratnayake of the North Central Provincial Council and Jayantha Samaraweera of NFF have been remanded in connection with various cases.
Also over 20 senior state officials including former Chairman and Director General of Securities Exchange Commission Nalaka Godahewa and Dammika Perera, former Presidential Coordinating Secretary Champika Karunaratne, former Presidential Media Coordinating Secretary Rohan Weliwita, former CWE Chairman Nalin Ruwanjeewa Fernando, CWE Coordinating Secretary Raja Mohideen, CEO CSN Nishantha Ranatunga and three others, former Chairman Divineguma Department Nihal Jayathilaka, its former DG Kithsiri Ranawaka with Willie Gamage and former senior banker Ariyathilaka Dahanayake have been remanded.
Meanwhile, cases have been filed against former Presidential Secretary Lalith Weeratunga, former DG Telecommunications Regulations Commission Anusha Pelpita and former Western Province Chief Minister Prasanna Ranatunga in the High Courts for separate cases.
They have prevented themselves being arrested by the FCID and being remanded by obtaining injunction orders, the sources said.
Some of the major cases being indicted in the High Courts are the Divineguma case, Tharumyata Hetak misappropriation case, CWE case and three cases against the People's Leasing.
Infamous deals like the Hedging Deal with Ceylon Petroleum Corporation and the MiG 27 Aircraft deal are still in the pending list with the AG.
All these probes are being conducted with only a handful of officials of 80 policemen at the FCID whereas the law enforcement agencies such as the Criminal Investigation Department and the Commission to Investigate Allegations of Bribery or Corruption are armed with over 500 investigating officials in their respective bodies. (Kurulu Koojana Kariyakarawana)