---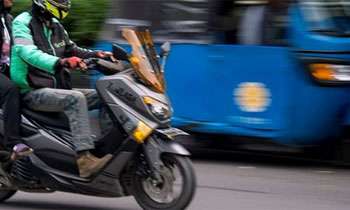 Illegal motor races at night on the Southern Expressway entry road between Devata and Pinnaduwa are continuing unchecked causing much inconvenience to the people.
Residents of the area said the deafening noise emanating from motorcycles and trishaws racing along the road between 11.30 p.m. and 2.30 a.m. disturbed their sleep and their children's studies. They pointed out that a group of individuals receiving political patronage was organizing night motor races for high stakes.
The people living in houses by the roadside said they were the worst affected by the noise and that invalid elders and patients were forced to forgo sound sleep, while children attending to their studies were severely disturbed.
A senior police official said the Akmeemana and Galle police had received several complaints in this regard and legal action had been taken against several motorcyclists and trishaw drivers engaging in illegal motor races. He said motorcyclists and trishaw drivers from distant areas were taking part in the races organised through Facebook advertisements. (D.G. Sugathapala)