---
A team of British experts had arrived at the Mattala Airport on a special flight this morning to investigate the incident of the New Diamond ship which caught fire in the East Coast of Sri Lanka.

Navy spokesman Indika de Silva said that a team of 10 British and Dutch experts including rescue operation experts, disaster assessors and a legal adviser to arrive in Sri Lanka today to investigate the oil tanker and make necessary recommendations on how to proceed.

Also, a team including the Chief Fire Officer of the Sri Lanka Ports Authority is scheduled to inspect the ship today.

Navy said three ships of the Sri Lanka Navy, five ships of the Indian Coast Guard, a warship of the Indian Navy, the tugboats Rawana and Wasamba of the Hambanthota International Port Group have being currently engaged in firefighting operation in addition to ALP Winger, TTT One and Ocean Bliss tugboats of the company that owned the New Diamond ship in distress.

Navy said three Sri Lanka Navy speedboats and two ships belonging to the Sri Lanka Coast Guard have been deployed as supply vessels for the operation.
Also, a drone belonging to the Indian Coast Guard is scheduled to take off from the Mattala Airport and monitor the wreckage of the ship today.
With engines shut down, the tanker carrying nearly 2 million barrels of crude oil drifted about 20 nautical miles (37 kilometers) from Sri Lanka's eastern coast on Friday before a tug boat towed it farther out to sea. It's now located about 40 nautical miles (74 kilometers) off the coast.
Navy said that acting on expert advice, the joint disaster relief operations has so far successfully controlled the spread of the ship's fire and there is no risk of oil spill into the ocean.
New Shipping Limited, the commercial owner of New Diamond based in Athens, Greece, has appointed SMIT Singapore Pvt Ltd, an international company based in Singapore, as its disaster relief partner.

The company is currently referring experts and equipments to the New Diamond Ship for salvage.(Darshana Sanjeewa Balasuriya)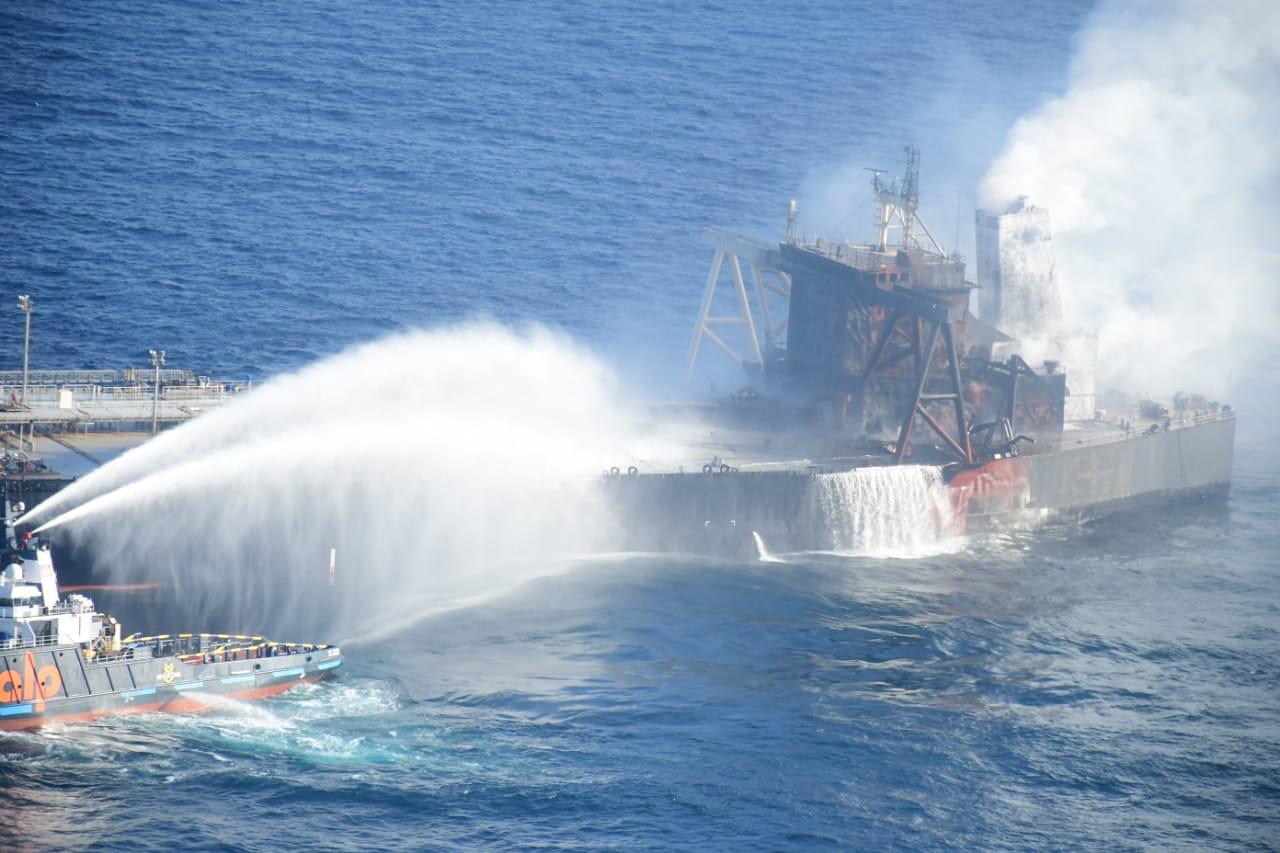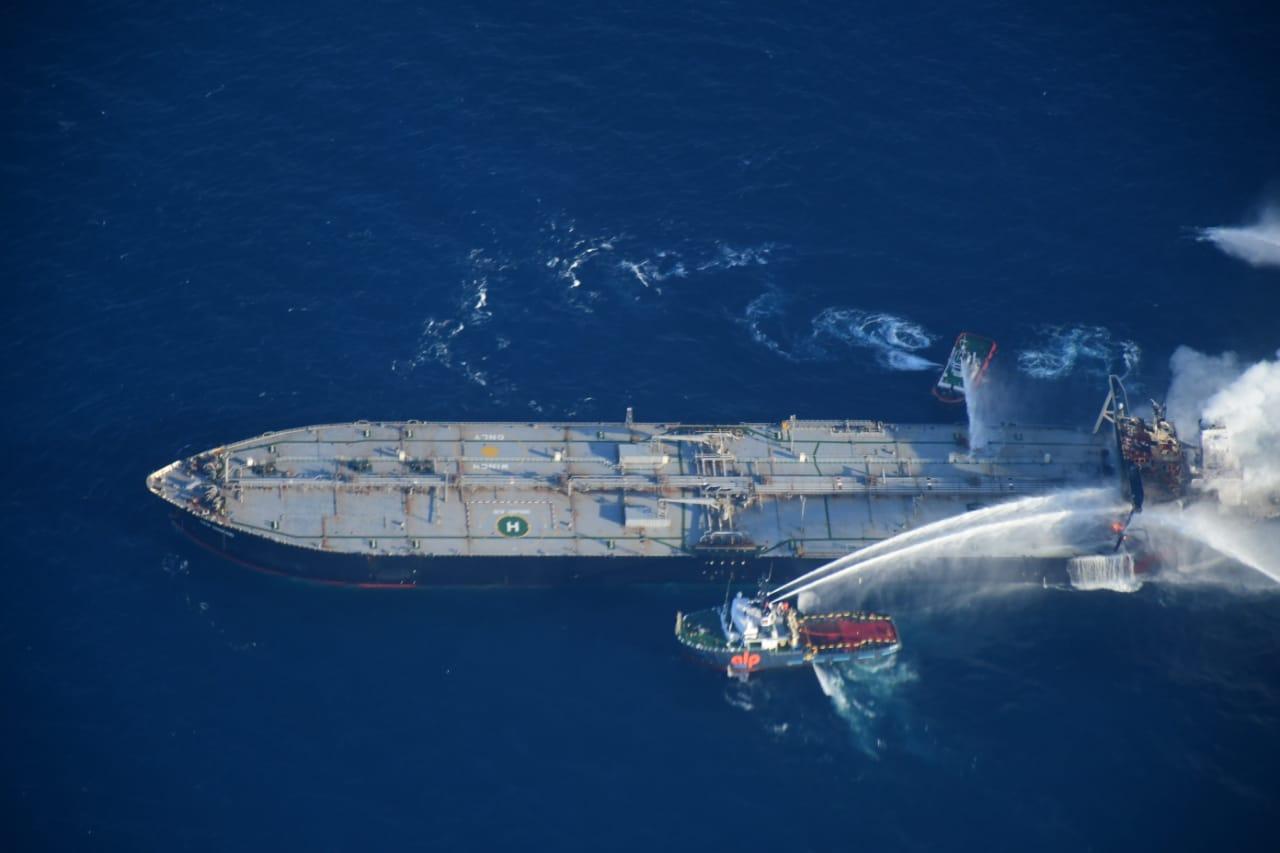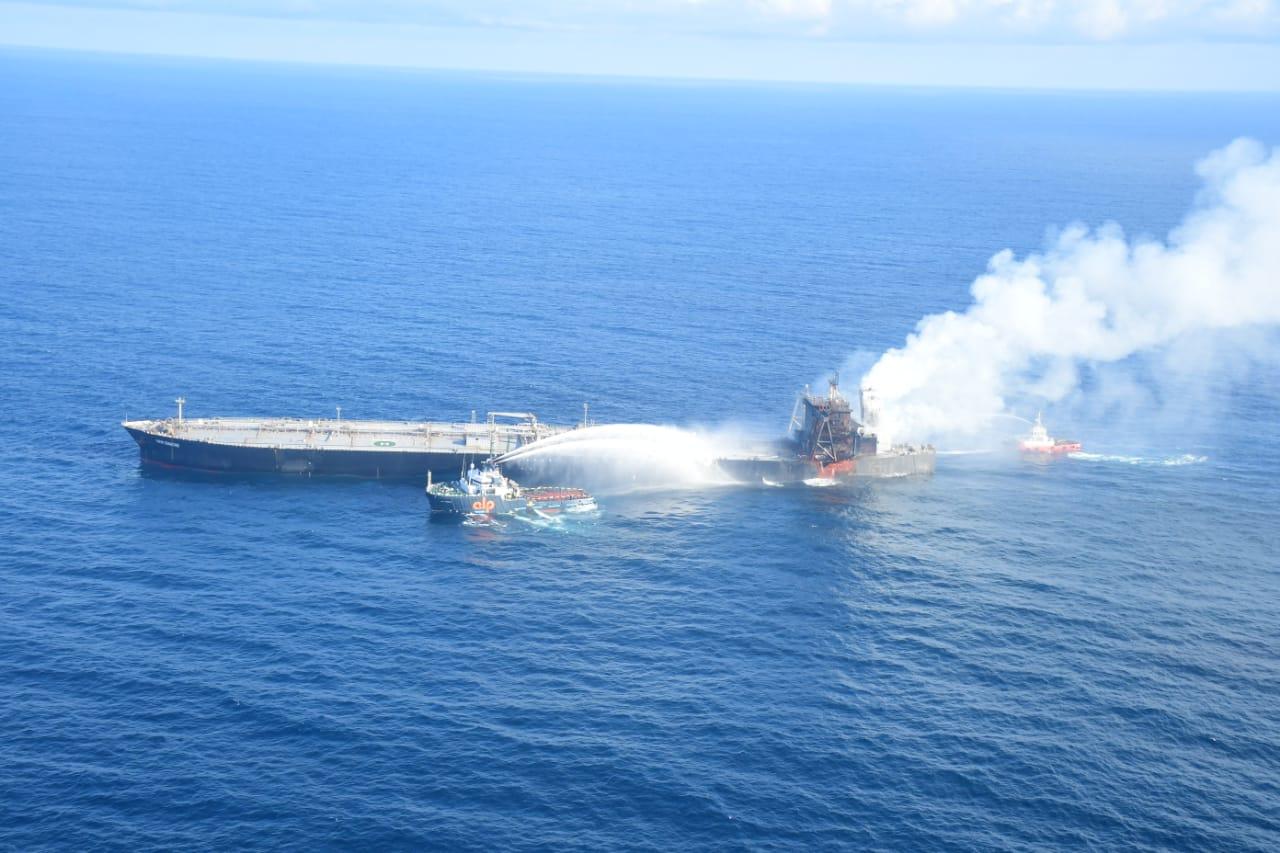 Pix by Sri Lanka Air Force