---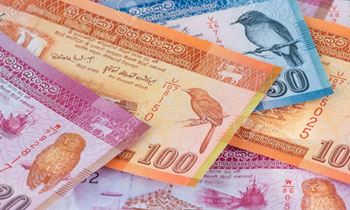 The Central Bank having considered the requests from the public and the difficulties faced by them in exchanging willfully-defaced currency notes at licensed commercial banks (LCBs), has further extended the time period for exchanging such currency notes until further notice.
The CB informed the public to submit such currency notes to its Head Office or Regional Offices located at Anuradhapura, Matale, Matara, Trincomalee, Nuwara Eliya, Kilinochchi or send the same by registered post to "The Superintendent Currency Department Central Bank of Sri Lanka, No.30 Janadhipathi Mawatha Colombo 1, Si Lanka together with the duly completed application form.
It said in a statement that the relevant application form can be obtained from the CB website (www.cbsl.gov.lk), Regional Offices and any branch of Licensed Commercial Banks (LCBs).
The statement said currency notes that have been mistakenly marked by a small dot or a line are not considered as willfully mutilated currency notes and such currency notes can be used for transactions.
"The service of accepting damaged currency notes by LCBs due to normal wear and tear or due to natural disasters will continue without any change," it said.