---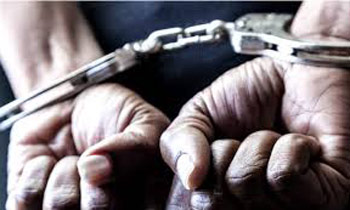 A rehabilitated woman cadre and three others in her company were arrested by the Wellawaya Police on suspicion yesterday, when President Maithripala Sirisena attended a ceremony in Kotaweheragala in Wellawaya to issue title deeds for State land to beneficiaries.
The main suspect was from the Mullaithivu area and others were residents of the Kotaweheragala area.
The Police said the Investigations had revealed that the 35-year-old former LTTE cadre had been attached to the LTTE Police from 1998 to 2002 and after her surrender to the security forces, she had undergone rehabilitation from 2009 to 2010.
The Police said the purpose of the former LTTE cadre's visit to the area and how she had been known to the other three suspects was being investigated.
OIC Wellawaya Police CI T.M. Jayaratne is conducting investigations on the instructions of SP Sujith Wedamulla and DIG Aruna Patmashantha. (Nayanajeewa Bandara)