---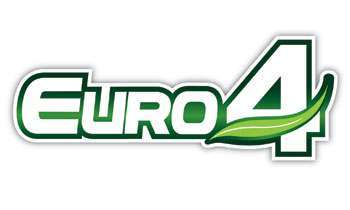 After introducing the new Euro 4 emissions standard fuel from July, Petrol 92 Octane or Lanka Auto Diesel would not be removed from the market, Petroleum Resources Development Ministry Secretary Upali Marasinghe said today.
He said the Euro 4 emissions standard Diesel and Petrol would be introduced to the market before the end of July and the first shipment of Euro 4 standard diesel and petrol stock would arrive in the country within next two or three weeks.
"There would be no price increment on the new Euro four standard fuel and it will be sold to the current price of Octane 95 Petrol and Diesel," he said.
"One litre of Lanka Petrol (95 Octane) will be sold at Rs. 148.00 and Lanka Super Diesel 4 Star sold at Rs.119.00
"Euro Four is an international standard endorsed by the European Commission (EC). The quality of fuel that is produced under this standard is very eco-friendly. The fuel efficiency is also very high. It is long lasting," Marasinghe said.
"The Ministry of Petroleum Resources Development and the Ceylon Petroleum Corporation will issue Euro Four standard fuel to the local market in the future. In-line with new Euro Four standard fuel, Ordinary Octane 95 Petrol and Super Diesel will be removed from the market," he said.
"However, Octane 92 petrol and the auto diesel will remain in the market and will not be removed," he said.
Mr Marasinghe added that the ministry was requesting consumers to use high-quality fuels frequently to help to create a better environment for our vehicles and the environment. (Chaturanga Samarawickrama)