---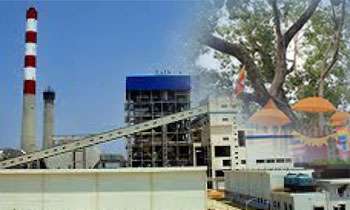 Emissions from the Norochcholai Power Plant do not appear to have caused any adverse effect to the sacred Sri Maha Bodhi in Anuradhapura but a scientific test should be carried out to obtain a clearer picture, Energy expert Dr. Tilak Siyambalapitiya said today.
He said the government should obtain the services of a foreign analyst to determine the correct situation.
"An environment impact study should be carried out before constructing a power plant and I am fully aware that such a study was conducted on the location where the coal power plant is situated in Norochcholai before beginning the construction work and showed no adverse impact on the environment at that time. However, we don't know whether the weather pattern had changed the situation. Therefore further scientific studies should be carried out," Dr. Siyambalapitiya said.
He said the sacred Bo sapling was brought down from a tree at Buddha Gaya, in the State of Bihar in India and pointed out that there were several coal mines and coal power plants located in Bihar. "If the emissions of coal power plants is damaging it should affect the sacred Bo tree in Buddha Gaya. However there does not seem anything wring at the moment," Dr. Siyambalapitiya said and added that the Bo-trees in Pettah and in Borella are free from any impact from the emission of sulfur dioxide from vehicles.
"Experts such as meteorologists and botanists and others should carry out an investigation on all these Bo trees including the ones in Buddha Gaya, Sri Maha Bodhi and the Bo trees in Pettah and Borella to determine the real situation," Dr. Siyambalapitiya said.
However, he said the biggest issue with regard to Norochcholai is the breakdown of the emission control system. "The plant came to a standstill recently as a result of the break down in the emission control system of the plant. The plant had to be shut down during the National New Year for for maintenance work. However, since the country depends much on this plant there might be instances where the authorities will not be able to shout the plant down even to maintain the emission control system. One could imagine what would happen in such a situation," he said and added that the emission would be greater when the system is not maintained properly. (Yohan Perera)