---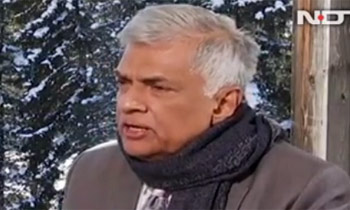 In an interview with NDTV, Prime Minister Ranil Wickremesinghe disclosed plans to create an economic region integrating Sri Lanka, the five southern states of India and Singapore.
The Premier, who is in Switzerland to attend the Davos Economic Forum, said discussions have already begun for the project with the Economic and Technological Cooperation Agreement (ETCA) with India scheduled to be signed this year.
"Our intention is to create a platform for value addition and logistics in Sri Lanka. We will come into more agreements with Singapore, China, the ASEAN, Japan and Bangladesh," he said.