---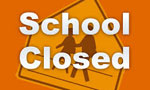 All the schools in the Eastern Province function from 7.30 a.m. to 12 for nine days from tomorrow due to prevailing heat in the region, Eastern Provincial Council Education Minister Singaravelu Thandauthapani said today.
He said that due to prevailing heat the schools could not function beyond noon.
He said the schools would follow this schedule till May 12.