---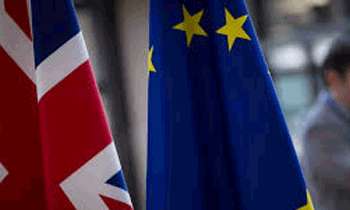 An agreement on the UK's withdrawal from the European Union and its future relations has been backed by EU leaders after 20 months of negotiations.
The 27 leaders gave it their backing after less than an hour's discussion in Brussels, saying it paved the way for the UK's "orderly withdrawal".
Mr Tusk signalled on Saturday the deal would be approved after Spain withdrew last-minute concerns over Gibraltar.
The deal needs to be approved by the UK Parliament, with many MPs opposed.
Mr Tusk, the president of the European Council, broke the news on Twitter.
It follows more than 18 months of negotiations between the two sides, which began when the UK triggered Article 50 in the wake of the 2016 referendum leave vote.
The UK is scheduled to leave the EU on 29 March 2019.
The UK Parliament is expected to vote on the deal in early December but its approval is by no means guaranteed. Labour, the Lib Dems, the SNP, the DUP and many Conservatives MPs are set to vote against.
Prime Minister Theresa May has appealed to the public to get behind the agreement, arguing it is the best deal she could have struck - and honours the result of the Brexit referendum.
The EU leaders have approved the two key Brexit documents:
The EU withdrawal agreement: a 585-page, legally binding document setting out the terms of the UK's exit from the EU. It covers the UK's £39bn "divorce bill", citizens' rights and the Northern Ireland "backstop" - a way to keep the Irish border open, if trade talks stall
The political declaration, which sets out what the UK and EU's relationship may be like after Brexit - outlining how things like UK-EU trade and security will work
There was no formal vote on Sunday, with the EU proceeding by consensus.
In a one-page document confirming its decision, the European Council said the deal would pave the way for the UK's "orderly withdrawal" and it wanted the "closest possible" relationship in the future.
Before the meeting, European Commission president Jean-Claude Juncker said the UK's departure was a "tragedy" for the EU, adding that there are "no smooth divorces".
While the rest of the EU wanted it settled as soon as possible, Lithuanian President Dalia Grybauskaite said there were a number of possible outcomes if the UK Parliament rejected the deal, including an extension of the negotiations or another referendum.(BBC)