---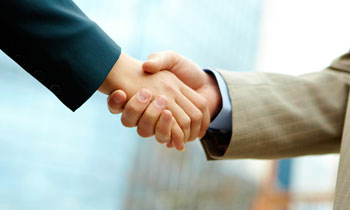 A deal has been sealed to sell some of the key EAP Group assets to a Singapore-based investment holding company, with Sri Lanka's Central Bank giving the green light to proceed with the deal, Mirror Business learns.
The assets that will be sold under the US $ 75 million deal would be Swarnamahal Financial Services PLC, EAP Films and Theatres Private Limited, EAP Broadcasting Company Limited and Swarnamahal Jewellers.
The sources familiar with the deal however said only 45 percent of EAP Broadcasting Company, which houses a TV station and several radio stations, would be sold, as the regulations only allow foreigners to hold up to 45 percent ownership in media companies.
They further said EAP Group is likely to receive an advance payment running into several million US dollars today and the deal may be completed by end-April. The deal will be carried out in two tranches and the first tranche would amount to US $ 43 million.
All attempts to obtain a comment from the Central Bank over the developments proved unsuccessful. An email query sent to Governor Dr. Indrajit Coomaraswamy yesterday went unanswered.
Despite various speculations and rumours about the source of the funds, the Singaporean monetary authority is said to have cleared the investments.
Earlier newspaper reports suggested that the real investors behind the deal were the UK-based Lyca Group, owned by Sri Lankan-born entrepreneur Allirajah Subaskaran.
The Central Bank in January placed troubled ETI Finance and Swarnamahal Financial Services PLC of ETI Group under a three-member expert panel to bring the two illiquid, mismanaged, non-banking financial institutions into liquidity within six months, mainly through the sale of assets within ETI Group.
The panel consists of former Central Bank Assistant Governor Sepala Ratnayake, former Bank of Ceylon Senior Deputy General Manager P.A. Lionel and former Bank of Ceylon Assistant General Manager H.M. Thilakarathne.
According to the Central Bank, ETI Finance, which has an asset base of Rs.33 billion, has 33,000 depositors with Rs.33.5 billion in deposits, while Swarnamahal Financial Services PLC, with an asset base of Rs.2.5 billion, has 2,300 depositors, with Rs.2.4 billion in deposits. (Indika Sakalasooriya)