---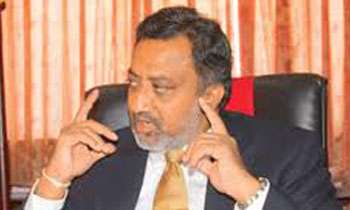 Southern Province Education Minister Chandima Rasaputhra today requested the parents to not to send their children to schools if they are suffering from cold, cough and fever.
He said so far no decision has been taken to close the school temporary concerning of the prevailing fever, however, will do so if necessary after discussing with health authorities.
However, Minister Rasaputhra requested the parents to refrain from sending their children to school if have any of above symptoms in order to avoid the spreading of the disease.
He further said that he would inform the school principals to return those children home, if any child with such symptoms present in school.
"If there is any cautious situation arise, we will immediately take necessary steps upon health authorities' recommendation," Minister Rasaputhra added. (Nimal Algewatte)