---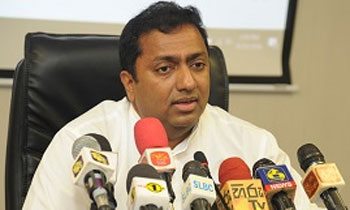 Education Minister Akila Viraj Kariyawasam yesterday directed the officials to take stern disciplinary action against school principals who were having commercial motives in the process of distributing school uniform vouchers, without offering them to the students.
Education Ministry Media Secretary Kalpa Gunaratne said that Minister Kariyawasam had directed that action be taken against school principals who were intervening in this process, including giving school uniforms instead of vouchers.
"It was reported in several areas that school uniforms have been distributed instead of vouchers and the approval stamp of the school development society has been placed in the column specified for the sellers," he added.
He also said that school principals are not authorised to promote any commercial institute, or to motivate students to get their school uniforms from any specific shop. (Kalathma Jayawardhane and Chaturanga Pradeep)